PRODUCTION
Our Production department carries out its projects starting from technical consultancy (conception), design, through manufacture and delivery of the construction and equipment to the site. We specialize in servicing the automotive and aviation industry producing technological steel structures, horizontal and vertical technological transport devices and other devices used in automotive and aviation plants on the World Market.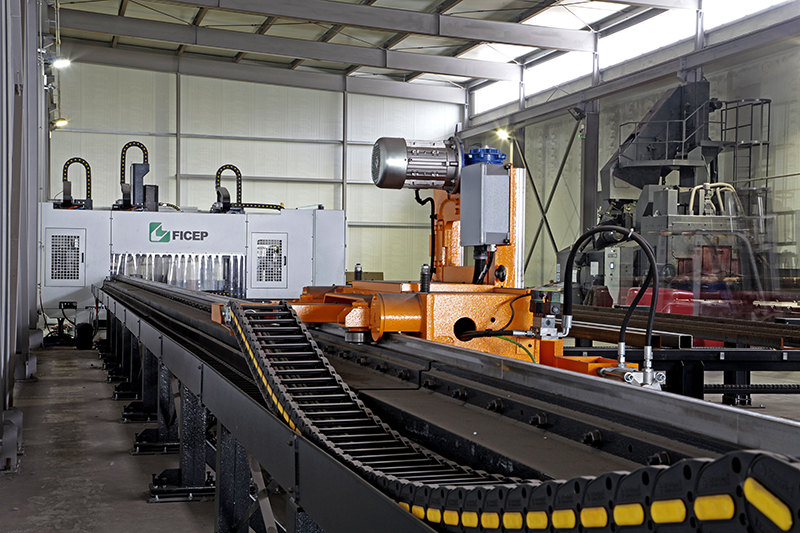 In addition, we manufacture steel constructions for industrial buildings and components for the heating industry. We also execute orders for mining and environmental protection industry. Tasks are performed by technical and executive staff, whose knowledge and many years of experience ensure high quality and timeliness of work performed.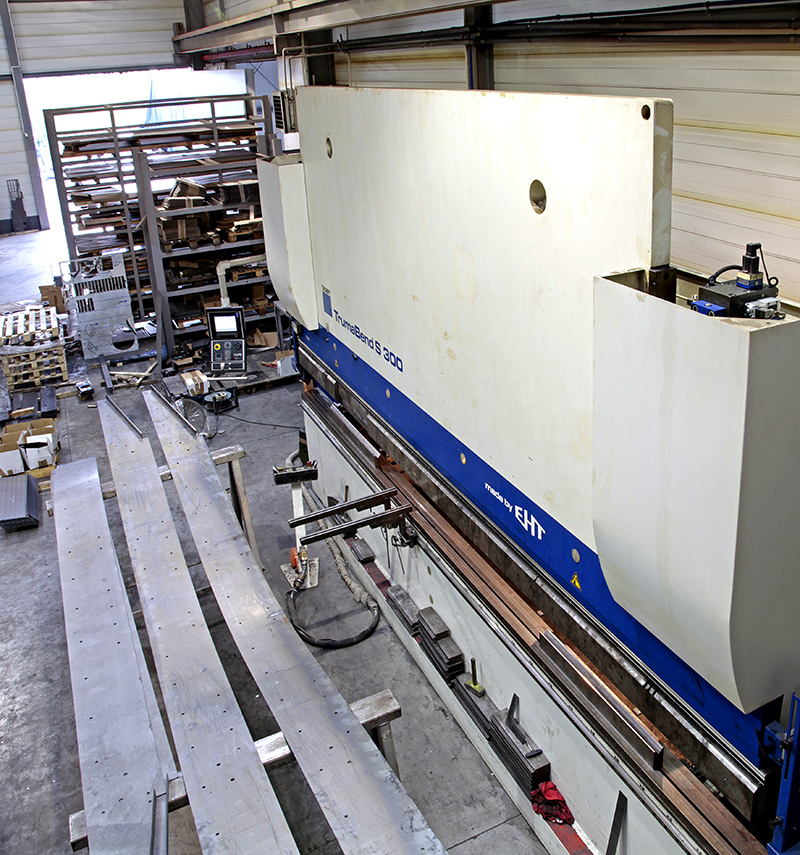 Production takes place in the recently developed hall infrastructure covering the full technological and production cycle on its own. We have 5000m2 of production hall in an area of 40,000 m2.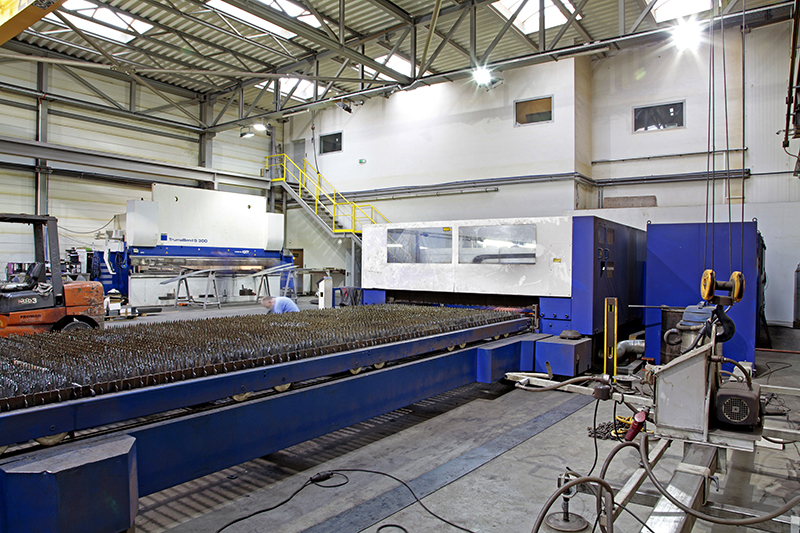 Production organization separates several departments::
Technology, planning and quality control department, led by the group of dynamic and experienced engineers.
Automatic processing of steel profiles department, equipped with the latest generation automatic CNC line for processing steel profiles with abrasive blasting.
Laser and oxygen cutting department, equipped with Trumpf cutting and bending machines with a possibility of cutting and bending metal sheet up to 6 meters
Welding and preliminary assembly construction department
Painting and corrosion protection department, equipped with a professional spray booth
Appropriate machinery park, work organization and professional experience ensure comprehensive, qualitative and timely execution of implemented orders.
Our activity is characterized by innovation and care of the company's management for continuous technical development, which is confirmed by, among others project POIG.04.06.00-24-004 / 12, titled:
"Implementation of the invention – technology and production of structures made of steel profiles, especially I-beams".
We hold patent no. 220610 on:
Method of initiating laser cutting
The highest quality of our steel constructions is ensured by the use of the latest technologies and production systems, confirmed by certificates and entitlement:
Certificate of conformity factory production control according to EN ISO 1090 for constructions made of steel up to class EXC3
Certificate for conducting welding works in load-bearing steel structures used in industrial building in accordance with DIN EN ISO 3834-2
Appropriate permissions of welding staff confirmed by International Welding Engineer diploma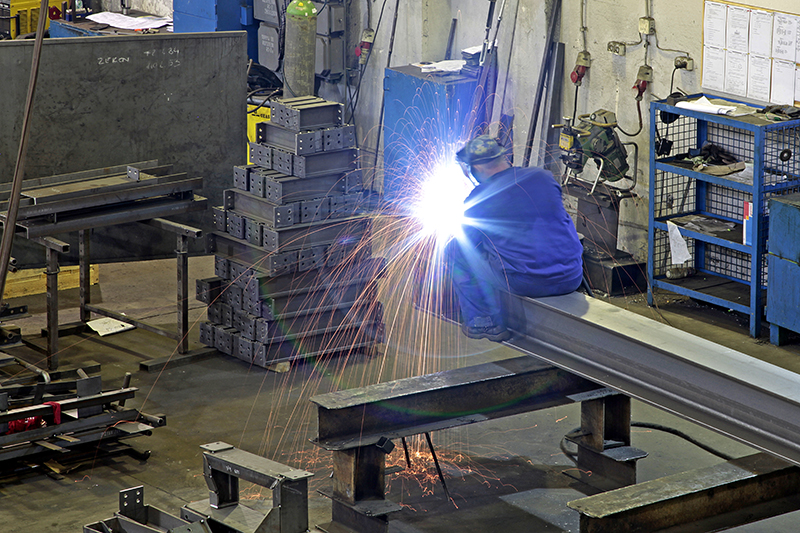 To meet the ever-growing demands of customers we are constantly increasing our competencies, expanding the scope and ameliorating quality of offered services and products.
Flexibility in action and fast responses to market needs contributed to ability to create steel constructions based on customer documentation as well as on our own designs.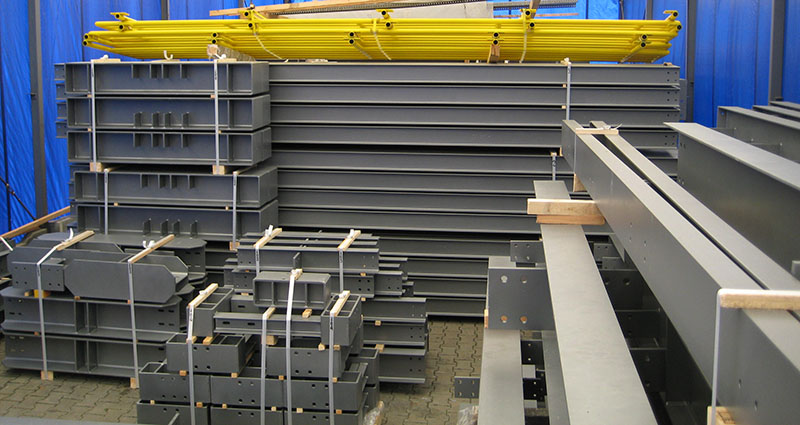 Production processes are managed via our proprietary programs: RIMSteel i RIMCut created for own needs, constantly improved and adapted to current needs.
Our production capacity is 300 tons of steel structures per month.